Employee Health
Healthy People – Healthy Business
We help businesses protect staff and create safe working environments in the workplace, on a business trip or working from home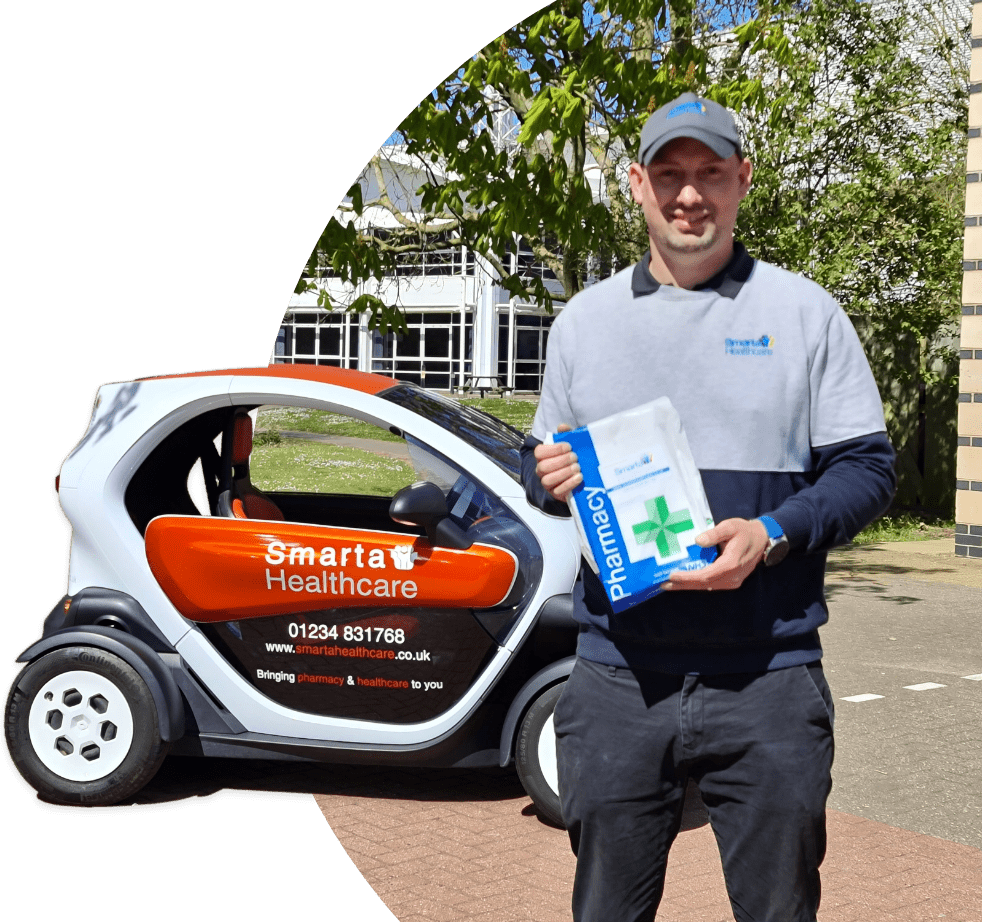 All-in-1 Employee Health Solutions
Our cost-effective and flexible employee health services include our popular workplace 'pop up' clinics, covering convenient health checks or even flu vaccination services.
Business Travel
We help employees stay safe when travelling overseas by providing a comprehensive range of travel medication, vaccinations and advice.
Free Prescription Delivery
Our quick and easy NHS and private prescription delivery service can deliver to any UK address, including workplaces.
Employee Health Solutions
All-in-1 Employee Health Solutions are designed to:
Encourage employees to take care of their physical and mental health
Reduce absenteeism
Empower employees to understand their wellbeing and how they can keep themselves fit and healthy
Reduce the risk of influenza spreading in the workplace
More than ever businesses recognise the value of investing in employee health and the positive impact it can have, not only on staff retention and loyalty, but on their bottom line.
We appreciate no business is the same and this is reflected in our flexible and collaborative approach.
Workplace Pop-up Clinics
Our pop-up clinics offer businesses a quick and practical solution to help manage workplace health, covering:
BodyMax Test – Discover your water and body fat content, and set targets for a healthier lifestyle
ActMax Test – Artery Check Technology  – Pulse and Sp02 (oxygen saturation) analysis, detecting stiffness of the arteries
Blood Pressure Check
Vaccination Clinic – Travel, Flu and Occupational
Tailored healthcare advice
The clinics are planned around a minimum and maximum number of employees to ensure we dedicate enough time for each person and your business can benefit from our competitive pricing.
Health Checks
Regular health checks can have a direct impact on employees' wellbeing and morale.
We offer quick, simple health checks covering BMI, artery health and blood pressure.
They can highlight early signs of health issues and we provide advice to help your workforce stay healthy and productive.
Flu Vaccinations
Flu is one of the biggest causes of short-term illness and absence from work and on average costs businesses £522 per employee.
Avoid lengthly sick leave and disruption to your business with our flexible corporate flu vaccination service.
Our convenient onsite vaccination service can be administered at your workplace, or our out of hours appointments are available at our Bedford clinic.
We can even help you promote the service to staff internally.
Travel Vaccinations and Advice
We are experts in the field of business travel and can offer advice and support on destinations and required vaccinations.
To help employees stay safe when travelling overseas, we can provide a comprehensive range of travel medication and vaccines.
We can administer vaccinations from an onsite mobile service or at our Smarta Healthcare Clinic, we can even provide early and late appointments at your convenience.
NHS and Private Prescriptions
It can be difficult to collect your medication so why not have your prescription dispensed and delivered by us?
We can deliver to any address in the UK including business addresses.
Simply contact us and we will manage the process for you.
Businesses say…
Talk to us about our tailored employee health solutions
Contact us
"It's great being able to offer a health check to all our staff. Each year, a number of staff are referred, which means we're identifying and preventing potential health problems. Personally, I was referred last year and inspired by the feedback have taken up running, which has reduced my blood pressure and resting heart rate significantly. It's a worthwhile investment!"
Justin Deaville
Managing Director at Receptional
November 15th 2023 Smarta Healthcare
AskMyPharmacist: The Importance of Self-Care 
Self-care is a crucial aspect of maintaining our overall health and wellbeing, encompassing both physical and mental aspect
October 26th 2023 Smarta Healthcare
Smarta Healthcare wins prestigious pharmacy industry award! 
Smarta Healthcare pharmacy superintendent, Baljit Kaur, has been awarded the Pharmacy Business Development Award at the Pha
August 29th 2023 Smarta Healthcare
Smarta Healthcare sponsors Bedford Running Festival  
Bedford Running Festival will take place at Russell Park, Bedford on the 2nd and 3rd September 2023. The festival will have