Health Clinic
Welcome to the Smarta Healthcare Clinic, a place for all your health and wellbeing needs
We provide a friendly and informative environment to access health services from our Priory Business Park clinic in Bedford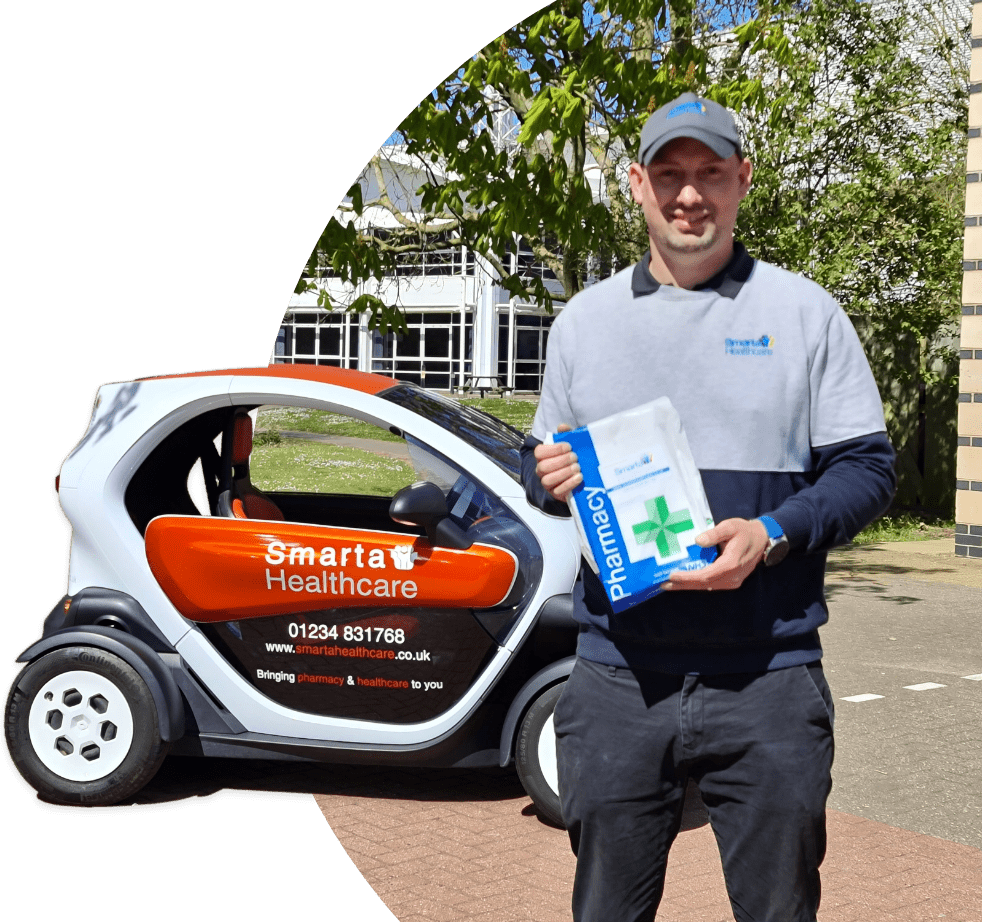 What We Do
From flu and travel vaccinations to weight management programmes and health checks, our drop-in services are easy, quick and professional.
Your health and wellbeing
Our physiotherapy service and healthy living workshops are tailored to help improve your quality of life. We also provide practical and emotional support for patients and families affected by Dementia.
Tailored to you
We work with you to create a personalised health service, tailored to your requirements.
We work with you to create a personalised health service, tailored to your requirements
Travel Vaccinations
Understanding which travel vaccinations are required by destination can be confusing
We offer a comprehensive travel vaccination and disease prevention service
We provide the most up to date, expert advice and vaccinations to you keep well and healthy for your holiday or business travel
Flu Vaccinations
The flu vaccine is the single best way to protect against catching or spreading flu
Administered quickly and safely at our Smarta Healthcare Clinic in Bedford, or at home if you are housebound or unable to travel
We also offer businesses a convenient on-site service via our 'pop-up' health clinics
NHS and Private vaccinations
Physiotherapy
We offer physiotherapy treatment tailored to you needs, to help you maintain
your independence and improve mobility
Whether it's getting in and out of bed or walking to the shop, practicing
these tasks can improve muscle strength, quality of life and independence
Our physiotherapy services include post-operative and post-fall
rehabilitation, as well as services for people with memory issues
Weight Management
Improve your health through healthy weight loss
We're here to help you make positive changes for a healthier future
We can help support and offer you personalised advice on how to make
the first steps to lose weight and create a sustainable, long-term plan
Health Check
Health checks can highlight early signs of health issues and can help to
provide peace of mind
Our health check takes around 20 minutes and includes checking blood
pressure, artery health and BMI
Appointments can be made at our Bedford clinic
Healthy Living Workshops
We have developed a range of healthy living seminars and workshops for
patients, carers and companies, including:
Contact us to find out more about our 4-6 week programs
Dementia Coaching
Dementia diagnosis has a huge impact on individuals, carers and their families
With the right knowledge and expertise, there is no reason why a positive and
fulfilling life can't be enjoyed by all
We provide practical support through medication management and automated
medication dispensers
We also share compassionate advice and knowledge about what to expect,
and how you make changes to help your loved one or client
April 14th 2022 Smarta Healthcare
Your Travel Health Checklist ✅
Planning your next trip abroad? There's a lot to consider between arranging accommodation bookings, transport, packing, and
April 14th 2022 Smarta Healthcare
Don't Give Up On Giving Up: No Smoking Day (9th March)
Did you know that smoking is the largest cause of preventable death in the UK? The 9th of March is National No Smoking Day,
April 14th 2022 Smarta Healthcare
"Have no fear and be proud of the work you do"
Smarta Healthcare Pharmacist Baljit Kaur shares her advice to aspiring scientists this International Day of Women and Girls